Case Study
Using IIoT for Improved Operational Outcomes
Within the last few years WaterBridge Operating has experienced rapid growth during which time, unreliability and stability issues within their control and SCADA systems became increasingly apparent. The system was unable to handle systematic changes that WaterBridge Operating needed to run their operations at maximum efficiency.
TIGA leveraged new technologies to replace a midstream water management company's control and SCADA systems to an updated IIOT platform.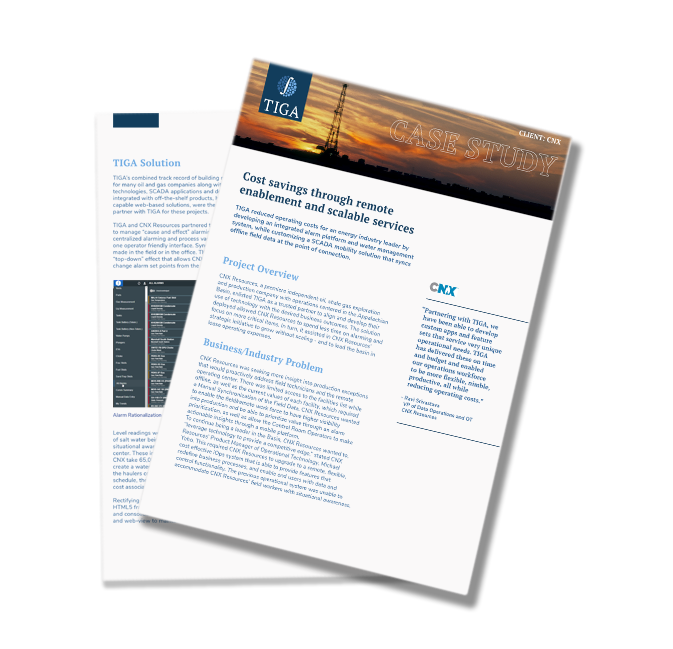 Download this case study!