Integrated Production Optimization Module, IPO™
The Integrated Production Optimization Module, IPO™ is an optimization engine built by TIGA focused on rapid optimization for gas lifted wells.
It is developed within Ignition, an inexpensive and powerful platform for connecting to other industrial enterprise systems and databases.
The IPO Software allows producers to evaluate and optimize production.
IPO™ economizes users time spent reviewing reports, navigating between multiple pieces of software and puzzling over what could be causing problems. It also improves user experience by paying attention to user interaction, delivering data in trustworthy and digestible format that a user can understand.
In order to deliver the feature set Identified below, IPO™ will need to interface to the existing SCADA system. A detailed data requirements section is provided below.

Features
Performance Charts and Dashboard to include the following: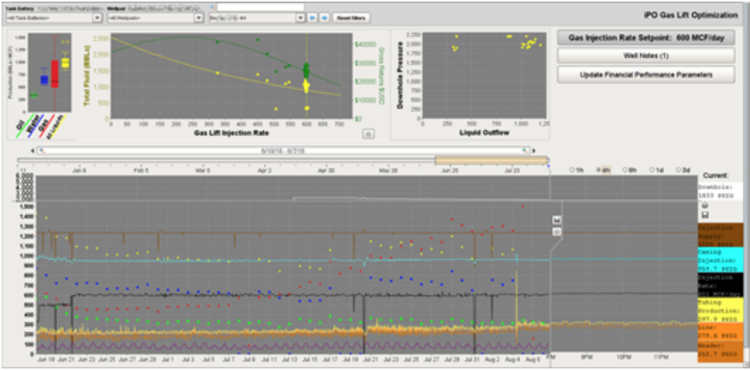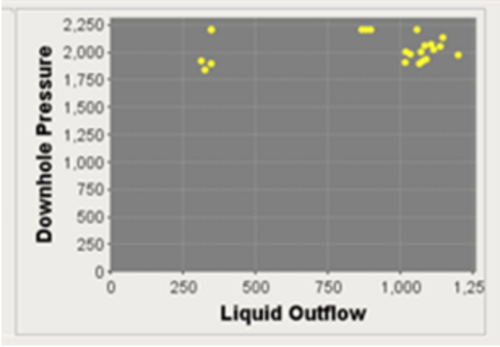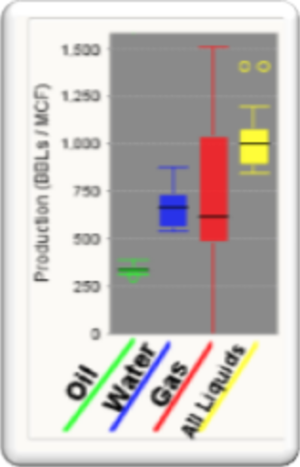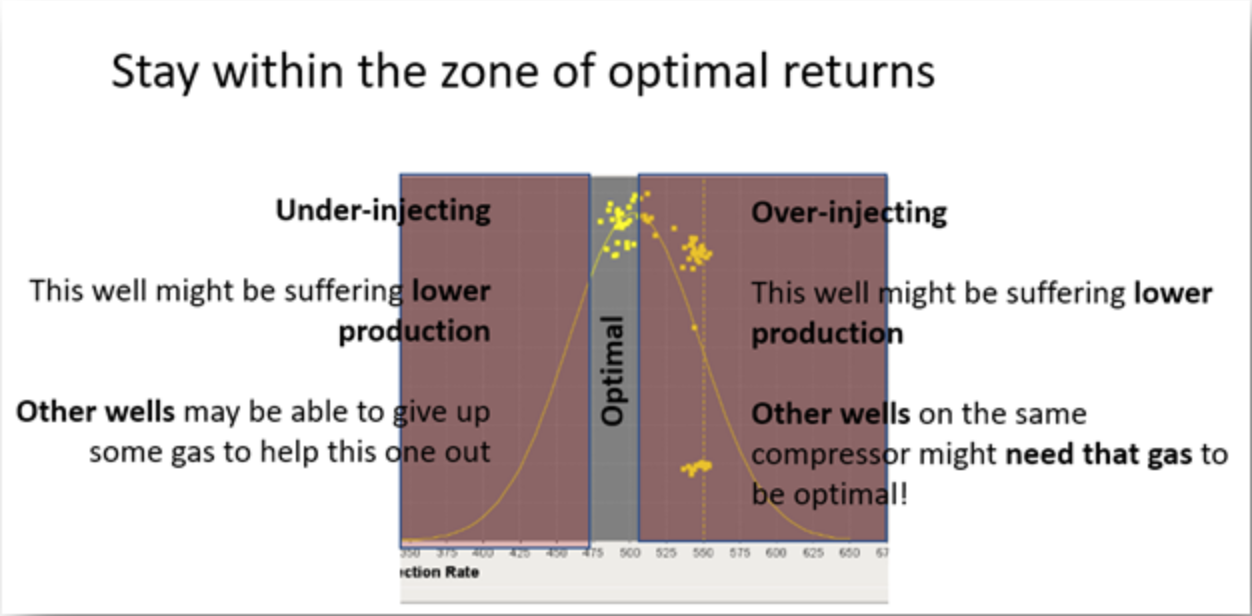 DATA REQUIREMENTS
and IMPLEMENTATION DETAILS
TIGA will deploy IPO within the existing SCADA Application Architecture. TIGA will perform data integration between any SCADA system and IPO and will require access to the following data:
Gas Lift Performance Card
Gas Injected Yesterday - Gas Injection Meter History

Oil Production - Well Test History from SCADA or Production Accounting

Water Production - Well Test History from SCADA or Production Accounting

Gas Production - Well Test History from SCADA or Production Accounting

Oil Price - manual entry

Gas Sales Price - manual entry

Water Disposal Cost - manual entry

Gas Injection Cost – manual entry

Gas Compressor Cost - manual entry
Downhole Pressure vs Fluid Production Card
Production Box and Whisker Chart
Oil Production - Well Test History from SCADA or Production Accounting

Water Production - Well Test History from SCADA or Production Accounting

Gas Production - Well Test History from SCADA or Production Accounting
History Trends
Pressure and Flow Data monitored by the real-time SCADA system