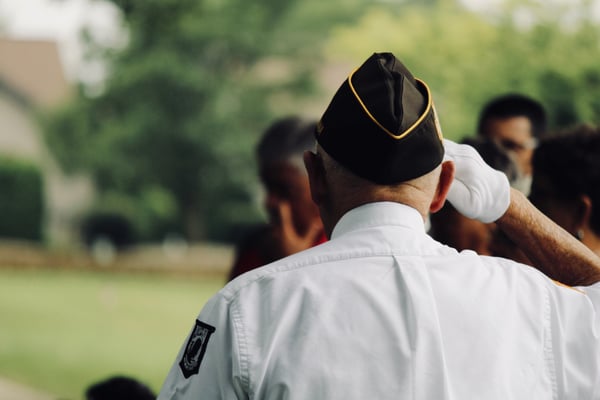 The chances are high that you know someone who has served in the military. It may be a family member, neighbor, friend, or a co-worker. These heroes have selflessly given up many freedoms to protect ours. Each year, they are thanked many times over on November 11th - Veteran's Day. However, showing thanks should not be limited to this one day. There are many other ways to show our gratitude throughout the year.
1. Visit a Memorial Park
A quick google search of your "town/city" plus "veteran memorial park" will likely produce many options nearby. These veteran memorial parks are not only a great way to pay your respects, but also a chance to educate yourself on our military's rich history. St. Landry Parish Veterans Memorial defines their "Walkway of Remembrance" as a place
"To acknowledge and recognize all military personnel, and to honor those who gave the ultimate sacrifice in defense of our country, to create a park - a quiet place unto itself, a place of education, a place of hope, a place of peace, serenity and beauty, a place for all of us."

2. Volunteer
Another great way to show support throughout the year is to volunteer your time. It could be a simple check-in on the neighbor with a disability or something more official such as signing up through Veterans Affairs. According to the site https://www.volunteer.va.gov/, over $232 million were saved last year when over 75,000 volunteers put in more than 12 million volunteer hours. The money preserved is used to fund better research and provide quality resources to our veterans.
3. Discounts
Many places offer veteran discounts throughout November. If financially possible,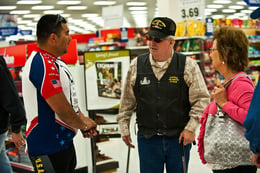 why not present them throughout the rest of the year? Also, if you know someone is a veteran and your place of business offers a discount, proactively include the savings in the transaction. Many veterans remain humble about their time in the service and choose not to announce their veteran status for a monetary gain. However, they will certainly appreciate the recognition and money saved.
4. Create a Care Package
This option is geared more towards those who are still currently serving. But if you know a veteran, get them to help in creating the care package with you. Veterans understand what active duty members would like to see in their care packages. Hint: massive amounts of beef jerky. You may even be able to make it more personable by sending it to one of the veteran's previous units.
5. Say "Thank You"
Keep it simple. Those two words mean more to them than you know.

Here at T∫GA, we would like to say thank you to all our veterans, active duty military, and first responders. Your sacrifices do not go overlooked.
We would also like to take a moment and recognize our very own veterans here at The Integration Group Of Americas.
Dan Crouch Christopher Darr Greg Evans Spencer Gwatney
Joshua Jones Bruce Rourks Sean Terrell Robert Wokal
The service you provided to this country can never be repaid. We are truly grateful to have each one of you as part of our team.